The first on-the-go Alexa device

Bose Quality Comfort II (QC35II) owners can now talk to Amazon Alexa. With Alexa, you can ask to play music, hear the news, check weather, control smart home devices, and more.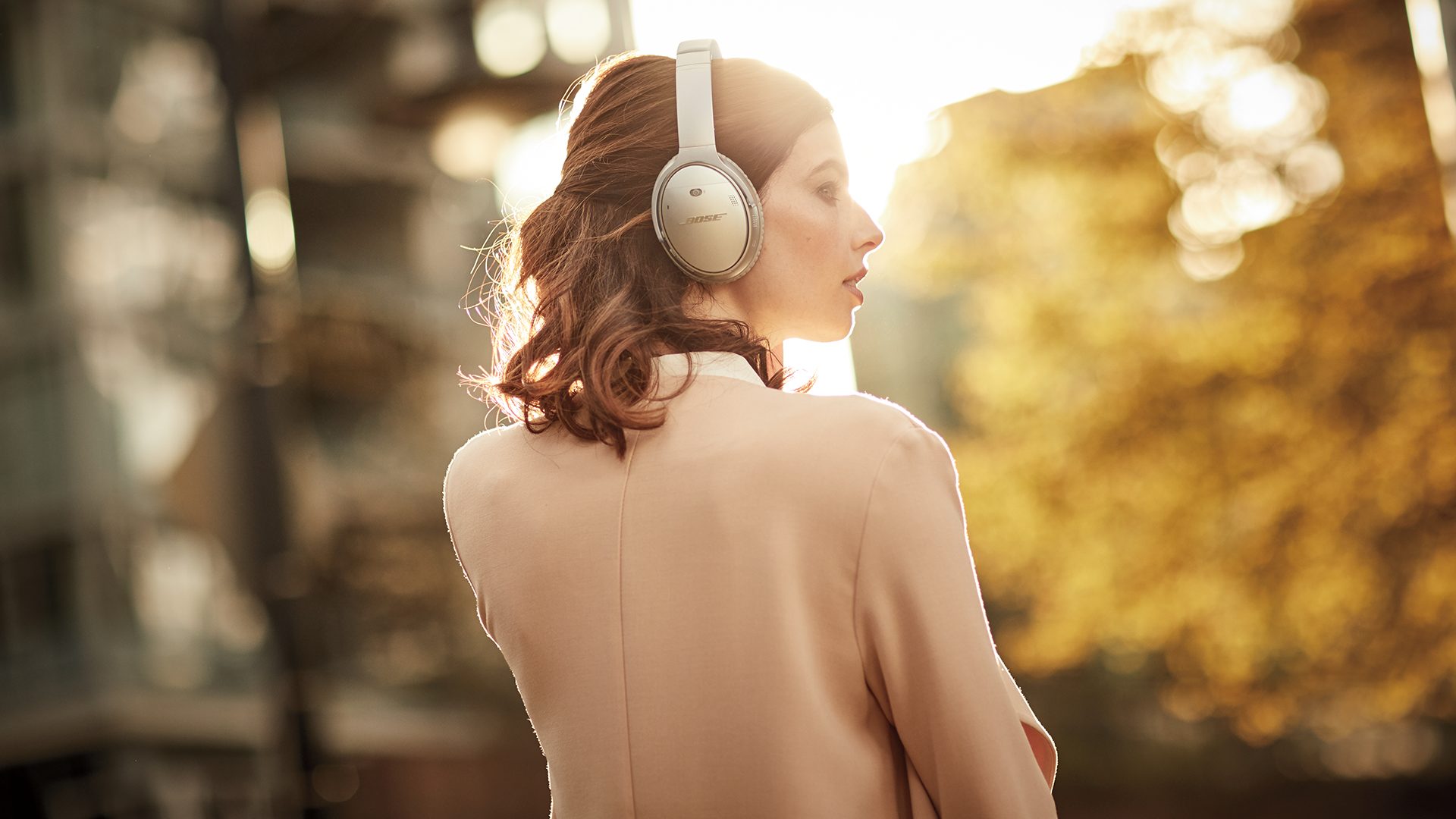 Design Lead for Alexa Mobile Accessories
I worked as the Design Lead on Alexa Mobile Accessory (AMA) to bring Alexa to the Bose QC35II headphones.
Understanding the process to get Alexa on Bose
On August 7, 2018 we launched Alexa on the Bose QC35 II using Alexa Mobile Accessory (AMA). AMA devices, like the Bose QC35 II, operate under unique mobile-specific constraints. This required new Alexa App changes, mobile integration (iOS/Android), support for multiple Bluetooth profiles (BLE, MFi/iAP, HFP), and app-based OTA firmware updates.
For our Alexa customers, AMA devices should always offer a consistent and hardware-optimized Alexa experience. This includes instant access to the latest Alexa features, and a broad support of first-party Echo devices and third-party devices (e.g., Bose). Developers and partners can use the AMA Developer Kit and relevant AVS self-service tools. The AMA Developer Kit not only simplifies development effort, but ensures device compatibility through standardized protocol specifications, a common UX framework, and certification guidelines.
Working across mobile OS constraints
I created a standardized iOS Permission flow for AMA to find nearby Made For iPhone devices. Allowing these permissions allows the Alexa app to find nearby Bluetooth Low Energy (BLE) devices. I drove the design and text review process with all stakeholders (i.e., product teams, engineering, and legal). I worked closely with firmware and software engineers to define the requirements. Existing users who granted required permissions would skip directly to the Device Scanning Screen (screen 04).
Let the Bluetooth pairing begin
After successful a iOS/Android Permission flow, users would start device setup using Bluetooth. This process is 1-3 seconds in duration. I designed several fail-safe logic checks to ensure the AMA-enabled device would setup with Alexa. Custom text was provided for individual devices for troubleshooting.
Our success rate for Alexa/Bose setup is at 95%
Post-setup, just press-and-ask
Using Alexa on your headphones is simple — just press-and-ask, and Alexa will respond instantly.
Things To Try
Talk to Alexa – "What's the weather?"

Play audio – "Play some dance music."

Play audio from a specific music service – "Play NPR on TuneIn."

Discover more skills – "What new skills do you have?"

Stop Alexa – While Alexa is talking, press and release the Action button then say "Stop."
Bose and Alexa continue to grow together
Bose continues to integrate Alexa into a range of wireless devices, including its QuietComfort 35 II Headphones, Home Speaker 500, Soundbar 500 and Soundbar 700. With proprietary Bose microphone technology for superior voice pick-up and Alexa built-in, these devices will offer customers instant, easy access to millions of songs and hundreds of skills for information, entertainment, smart home control, and more.